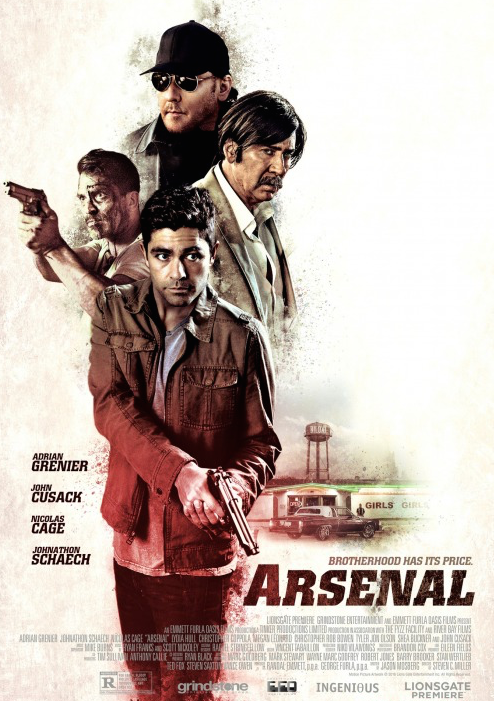 If you are looking for a formulatic action thriller, then Arsenal is not it. The new film directed by Steven C. Miller feels more like an indie experiment. And that's just fine. Shot in just thirteen days, Arsenal is a fast moving, blood soaked thrill ride that asks "How far would you go to save your brother?"
Adrian Grenier and Johnathon Schaech play brothers bound by the childhood discovery of their uncle who commits suicide by shotgun. Mikey (Schaech) protects JT (Grenier) from the gruesome mess by sending him to the arcade.
Later, I'm not sure why or how,  but Mikey stumbles into gangster Eddie King's (Nicolas Cage)  plastic draped hide out and witnesses  another instance of brutality. One is left to assume this event ties Mikey to Eddie King as an adult. Some details may have been lost, as I viewed the film at a screening held at Laemmle's Music Hall 3 in Beverly Hills with Schaech and Grenier in attendance.  I was too  busy watching them watch themselves.
As an adult Mikey is no angel. He drinks, has a violent temper and can't seem to get this life together. JT on the other hand, is a mildly successful business owner who enjoys family backyard barbecues. JT loves and defends his brother despite Mikey's outburst and shortcomings.
Mikey, in need of cash,  borrows 10K from JT and buys cocaine in hopes of flipping it. This is when the shit hits the fan. The coke is stolen and Mikey is knee deep. Eddie King has his dirty hands in this and kidnaps Mikey in order to extort more money out of JT.
Nicolas Cage, who dons a crazy wig and nose is over the top as Eddie King. The prosthetic nose is kind of distracting, but I told myself it's because he did so much blow over the years.
It is now JT's turn to protect and rescue his brother. Adrian Grenier plays the part with conviction. A fine versatile actor who I'd love to see more of. He appears as darling off screen.
Johnathon Schaech is the stand out. He sets the screen on fire – his presence is strong and powerful.  Blood, sweat and muscle, Schaech breathes life into Mikey with a punch. This is not a man you want to get into an argument with. I could not help but envision Schaech starring in a Die Hard-esque reboot.
Schaech has enjoyed a substantial film and television career. But keep a close eye on him – I predict much more success ahead.
Arsenal is in theaters and on demand now. Check it out! http://lionsgatepremiere.com/arsenalmovie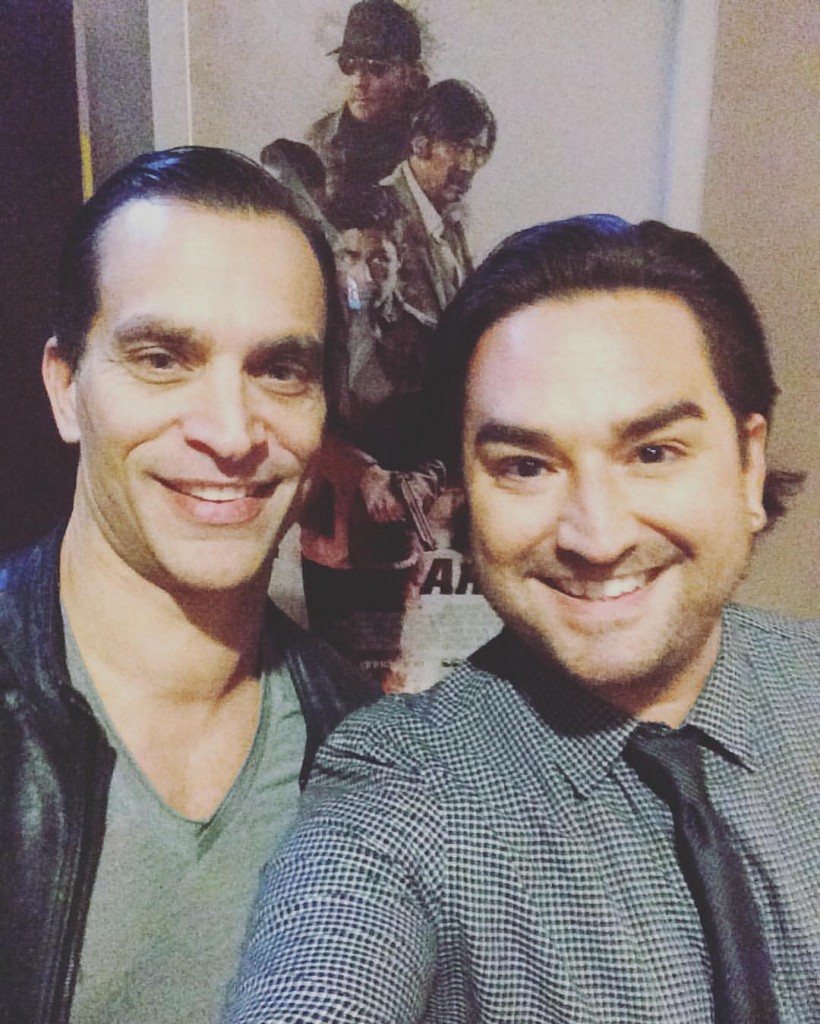 Selfie time with Johnathon.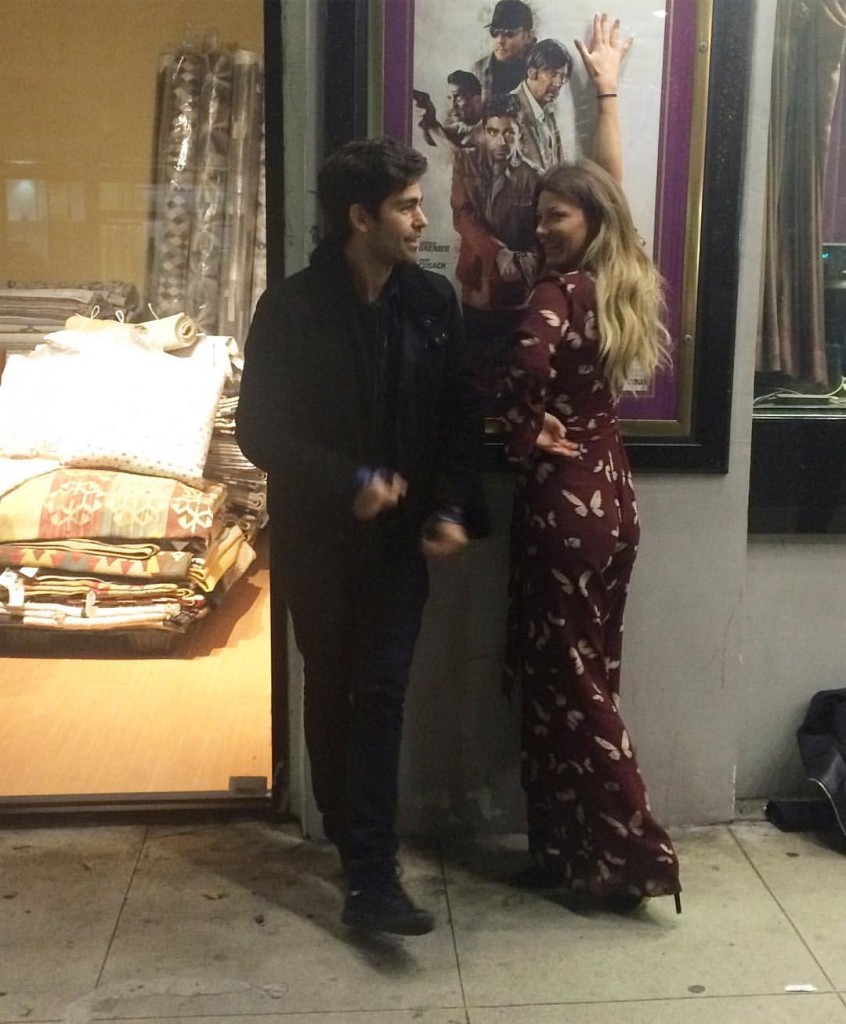 Candid shot of Adrian Grenier pictutred with friend outside the theater.