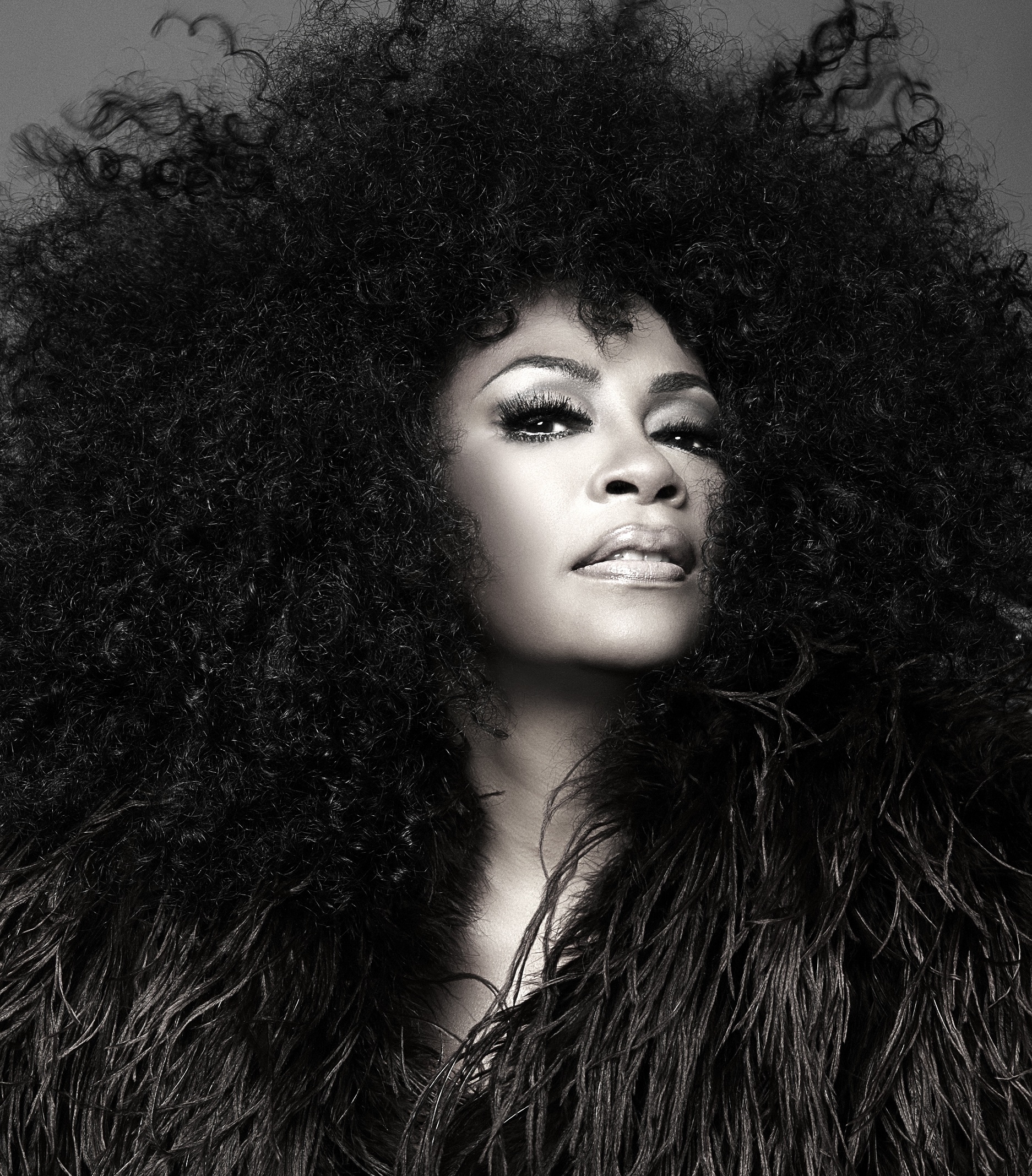 Photo by: Albert Sanchez
I still remember hearing "Don't You Want Me" and "Looking for a New Love" blasting out of car windows in Brooklyn. Jody Watley was on fire with a self-titled solo album that infused R&B, Pop and Dance.  The 1988 "Best New Artist" Grammy winner's musical style, fashion sense and artistry remains not only relevant but serves as an point of  reference to artist of the day like Rihanna and Solange Knowles.
Jody Watley's independent creative spirit has taken her full circle, relaunching the group that kick started her over 30yr career. But before reaching global success, an ambitious teenaged Watley landed a spot as a dancer on the television show Soul Train.  As her popularity grew, she was selected by Soul Train creator Don Cornelius to join the hit R&B group Shalamar.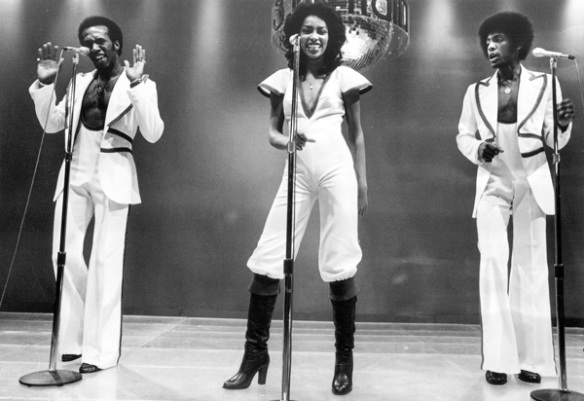 Jody Watley makes her mark as original female lead with Gary Mumford and Jeffrey Daniel in 1977.
Today, with a Shalamar reboot and multiple creative collaborations underway, I had the privilege to sit down with Jody to discuss her incredible journey.
Was it always your intention to perform music?
Yes. I'm thankful for being prepared for the opportunity when it came in the form it did – Soul Train was the right show for that moment through Don's vision as well as his vision to create Shalamar and ask me to be a part of it. I'd been preparing for it since I was a little girl dancing and singing in the mirror in my Mom's high heels and fabulous clothes. Being onstage with music legend Jackie Wilson, my godfather, who brought me onstage.  Yes, I was born to do this, despite being very shy. Music is a gift in my life – it's a gift to all of us…even those who don't have aspirations like this…I can't imagine life without music. For those who have no idea what Soul Train was – as an iconic show in television history – head to Youtube!
By 1987, it was clear you arrived. Your solo debut alum "Jody Watley" became a huge success. Were you surprised or did you feel like you were poised for something great?
Yes, I was surprised…I thought Terence Trent D'Arby would win the Grammy because he was offered a performance slot and was more embraced by critics. I feel it was my blessing and reward for stepping on faith – from a successful group, just to be happy is what I've always said – and get control over my life.  Everyone said I would fail. There was an article written back then that said my future would be questionable or up in the air.  Winning the Grammy was a sucker punch to the doubters – some are still bitter about it.  People have no idea what I was actually going through at the time. That win was everything. I know some still hate me for it to this day, which is their problem, not mine. I'm thankful to the executive who put me on the ballot in that slot and that the rules at the time made me eligible. It was a first glimpse at who Jody Watley really was…despite being in Shalamar for 6 years.  Nothing will ever make me NOT believe in myself. I know there is a force always with and within me.
The entertainment industry can be surreal – can you share any "pinch me is this really happening" moments?
Surreal – and shady (laughs out loud).  Every day that I'm doing what I love, being onstage, receiving love from strangers. Most recently, getting mistaken by the paparazzi for Diana Ross in Beverly Hills – that was surreal. They got a tip there was a black woman with big hair buying groceries. I laughed about it. I loved her growing up and she told me she was a fan of mine when I met her some years ago – that was a moment! Being followed on Twitter by Depeche Mode – totally awesome. Erykah Badu telling me how I was an inspiration…there are so many…I'm grateful for the journey and still having a blast on my own terms, soul and enthusiasm intact.
The super stylish video for 1989's "Real Love" was directed by the famous film director David Fincher.  What was it like collaborating with David?
Awesome. I told him I wanted to do a fashion video come to life – put me on the runway! He nailed it. It's cool to know you collaborated with someone before everyone else discovered their brilliance. The thing about me that some miss is although I was a dancer, my videos weren't built around that. No one could copy me. It was more about the style, attitude, giving face to the camera…mixed in with some freestyle…but nothing choreographed. I'll have my Kanye moment and say to this day – few videos touch mine from that period. I laugh and say 'You beta work Ms. Jody" and  I mean, "Still a Thrill" in Paris, France…no black girls were giving that…and still not…it's like Grace Jones doesn't get the props she deserves as a trailblazer and neither do I…but it's cool because it's not really about that…the people that know – know.
Back then, "your look" was unique in that you mixed vintage and street styles with high fashion. And let's not forget those signature large hoop earnings. How did you develop your sense of style?
I think I'm still unique – there's only one Jody Watley, (laughs). I've just always wanted to be authentic – be myself and that how I stood out especially at that time. I didn't want to be another run of the mill R&B singer. Pushing the fashion envelope not the sex envelope was my thing – attitude and style. My first influences were my parents – both very flamboyant yet chic. My mom was the first woman I saw wear dolman sleeves when I was little and I remember it vividly. My Mom always had Vogue and Harper's in the house..so fashion was in my bones. At one time I also wanted to be a designer. But I've been blessed to be able to be my own stylist, designer, etc..writer, business owner – I told my Mom at 5 I was going to have my own modeling school. It's not a modeling school, but I run my own business.  So to everyone, I say dream big and keep adding dreams and goals and going after them.
What I love about your video "Friends" is that it takes place in an all-inclusive club – straight, gay, and transgender people, of all races, body shapes. What made you want to project this imagery?
Again – just wanting to be authentic. The type of club I would go to all types of people serving and living in the music. My label at the time was very concerned about having drag queens, (underground NYC icon Connie Girl), a transgender (RIP Codie Ravioli) and all of the various real people that were assembled. I fought for the collaboration. I never liked hiring models to portray a role – give me the real thing. My friend Tyrone Procter who appeared in my "Still A Thrill" video helped me coordinate it – filmed in New York by first time video director Jim Sonzero. I think it was a quietly ground-breaking video – it was about acceptance and all people partying together, b–boys, hip hop (Eric B & Rakim) invited their crew. As well I was wearing Gaultier couture…that I personally flew to Paris to get after seeing the runway wrap up on Style Elsa Klensh! No stylist, that's what also separated me from others.
While it's important to reflect on our past, let's talk about the evolution of your music. You have done everything from R&B, Pop, Dance to Jazz. Do you have a favorite?
No – I love it all and the fact that I've never been hung up on making hit records. I realized I'm a true artist in that I'm willing to venture off of the expected path creatively and always do what makes me happy and fulfilled. There is no failure in trying and going for it. I'm proud of the continued diversity of my work after all of these decades and those that continue to follow know that…others never evolved with me. That's common, and I understand that aspect as well. I'd like to mention recent collaborations with Dam-Funk, I'm a guest vocalist on his new collection "Invite The Light" on a song called "Virtuous Progression." As well French Horn Rebellion's "Dancing Out" and "Cold Enough" which is a fresh take on 80's synth pop – lighthearted and fun. I'm also on the new Teddy Pendergrass "Duets of Love and Soul" re-imagining some of his greatest hits. I recorded a song with Groove Armada as well, though that project didn't end up coming out. We hope to do something together in the future.
Speaking of evolving sounds, on "Midnight Lounge" (2001) you dove into electro-pop. How did you arrive there?
I was inspired by the underground music scene starting with 4hero's 'Two Pages' from the UK…seeing how formulaic and corporate pop/r&b was becoming..I didn't want to be chained to that and 'Midnight Lounge'  was a product of that. It's probably my best critically received record…which was cool. 
By the way, I first heard "Midnight Lounge" on one of my first visits to LA – I purchased it at Virgin and played it in my friend's car. Later on, while in a parking garage, there was a small earth quake! I never experienced one, it was scary but we turned on the car and continued listening. I felt at ease – true story!
Awesome! It's a very chill record and one of my best as a full length – and good vibes so I'm glad it put you at ease! If people don't know it – I hope they continue to discover it.
Last year, you returned to the dance floor with the EP "Paradise" and the lead single "Nightlife" – The music sounds current yet classic Jody Watley. Is that what you set out for?
Yes – finding a way to bring my love of dance / electronica the best of it, with classic disco soul which is where I began as an artist – how to make it work. I love it. 'Sanctuary' is one of my favorite songs I've ever written and recorded and that says a lot because all of my songs are so special to me…early on no one realized I was a songwriter as well…writers always want to make women in music someones ingenue – and I've never been that. With the craziness, violence, and hatred so prevalent today – 'Sanctuary' has taken new meaning for me…in the midst of encouraging others to be fabulous (whatever that might mean to someone) and living life 'today', get out of the rut one might be in..inner Paradise…it's in the music…how you feel within – loving yourself…creating an environment of love…it begins at home…within you and us all – and where we go after a long day, a trying day….a safe place for our children to those who have them…for ourselves, in our relationships and so on.
'PARADISE' will be re-released through Spectra Music Group with new artwork, track listing and a previously unavailable song, so it's temporarily unavailable digitally now.
You have influenced many pop stars of the day but is there anyone on the pop scene or elsewhere who inspires you?
Thank you for the acknowledgement. There are more underground artists I've gravitated to like Little Dragon, Foreign Exchange, Bonobo, Andreya Trias, Erykah Badu is also really awesome to me – though not a pop star, she's always intriguing and doing her own thing. I respect that "damn what people think" attitude – that's what being an artist is. I think FK-Twigs is cool, outside the box which the UK allows more so than here in the States. It's too bad we can't have an American singer / artist like Adele get that global support.  A similar artist trying to get signed here to do the same style would struggle to get support. People tell me all the time Solange Knowles reminds them of my early solo years which is cool. In the commercial pop realm, I like Rihanna and have bought her records – if I were still doing commercial pop/r&b I would love to duet with her – the video would be hot – fashion fabulousness – she does high low style very well and always changes it up visually as well as her music. I love that…my niece who just turned 21 and a few others said especially the imagery for her new record and a few others seemed to be inspired by Jody Watley.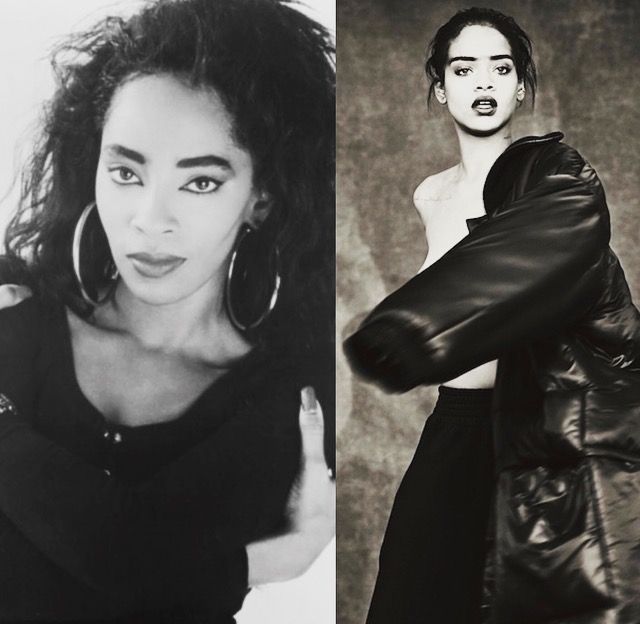 I see my influence a lot.  Even if the artists don't know where it came from, their stylists do. It's especially cool to see all of the artists get featured in fashion magazines, and cover features..that door was opened a little wider by me…with early features in Harper's Bazaar, RollingStone, Vogue.  When I did first-of-their-kind celebrity ad campaigns like GAP,  I had to fly myself to the sessions because the label was like who cares about fashion magazines and ads for jeans? What does that have to do with selling records?  I think they found out!  I pitched a fashion line back then that was met with a collective of blank stares. So, to the girls today I say – the time caught up, so YES, do it, do it all.  So many opportunities are now available if you're smart or have savvy people working with you. You don't even need big hit records anymore – just a lot of blog coverage, who are you dating or sleeping with that's famous, who's beefing, who's making the most money, who got married and how much he's worth…those are the things that grab attention most times now. Celebrity stuff…and the gatekeepers of the industry decide whose turn it is.  But that's another story!
I'm inspired by life, art, the sky…real people just doing their thing.  A lot of things people take for granted, a flower in bloom, the sound of laughter, a banging house record. I've taken up coloring again, adult coloring I guess it's called. It's therapeutic!  I'm currently working on an art deco fashion book. I love to cook and I'm also inspired by that.
What's up next for Jody Watley?
I became the trademark owner for Shalamar.  Shalamar was always a place for new talent to emerge, so that's what I'm doing with Shalamar Reloaded today.  The male lead Nate Smith has his own style and Rosero McCoy is a renowned choreographer.  They're both the full package –  singers and dancers who look good and fit into the now. We'll be building something new and not just pimping the past. I never want to do what I've already done. This was unexpected…but life brings things to us we weren't looking for – but it feels perfect. You have to be open to the guiding hand of the universe. Maybe because in high school I never got to hang with the hot boys – and now I do at this stage in my life. Thank you universe! But like I said – most of all they are fun to be around – we laugh a lot and genuinely enjoy each other onstage and off. What a gift that is.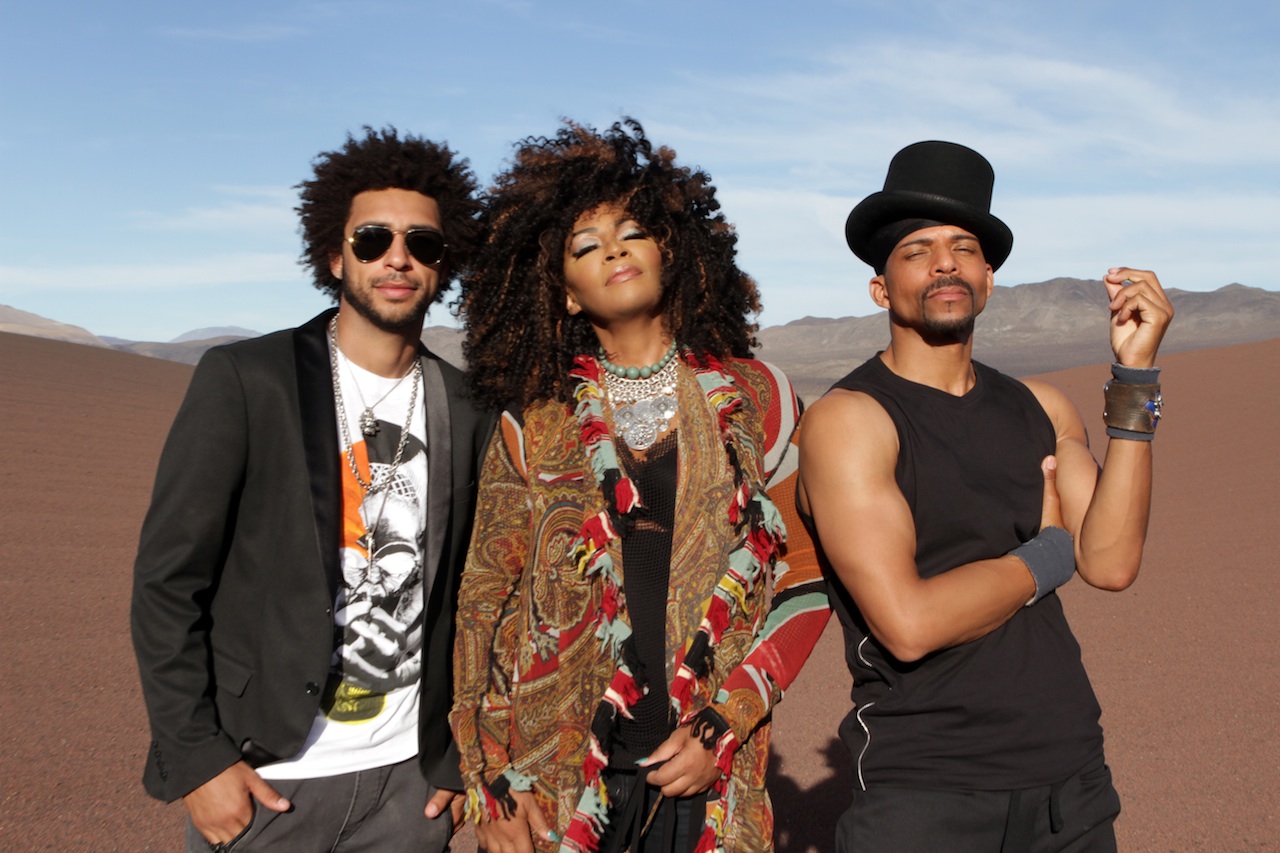 Jody with Shalamar Reloaded's Nate Smith (left) and Rosero McCoy (right). 
The video for our current single 'SlowDance', directed by new film talent Damien Sandoval – it's so beautiful, cinematic and modern. On the fashion front, I'm featuring vintage Junya Watanabe denim and vintage Gaultier.  I continue to make new goals and plans, and of course in life we never know what unexpected opportunities may present themselves.  Stay tuned! One of these days my memoir will make a great movie.
Lastly, what advice would you offer for those who want to break into the business?
Living life for me continues to mean being grateful, enthusiastic, and challenging myself to continue to get better as a human being, artist, writer, entrepreneur and hopefully as an inspiration to others to believe in yourself. Damn the critics, haters, wannabes and naysayers!
I say do you and carry on.  I'm an example of defying the odds. I feel like I'm never the girl everyone is cheering for, but everyone watches just the same. Maybe some are waiting for me to fail, even after decades in this business. I'm still here being my own sort of fabulous. It's still not for everyone because I'm never status quo and never fitting a formula. This is always my message to others.  Do you! Live your life, laugh and love.
Talent isn't enough – damn a sense of entitlement or instant gratification – work hard and be distinct from others. Go get it, be smart and keep growing. Learn the business – and most of all enjoy the journey, revise, rethink…whatever, just don't get stuck. Also don't give a f— what people think, as long as you're not doing something abusive, violent or harming others. There will always be lessons, joys, hardships and triumphs.  As long as I'm here there will always be more to do – new goals, new dreams, new mountains to climb. It's called being alive!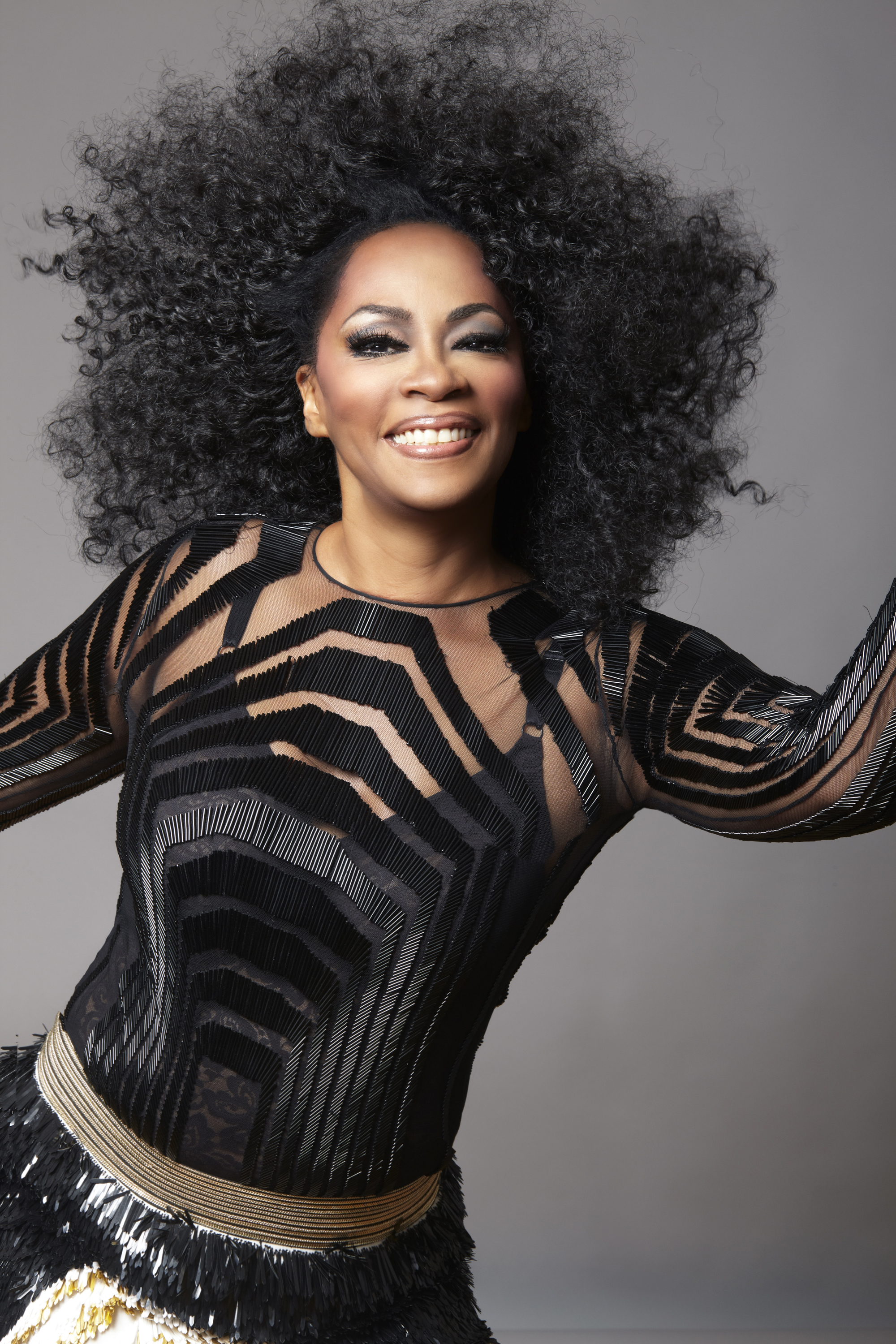 Photo by: Albert Sanchez
Official Jody Watley:
http://www.jodywatley.net
Follow on Twitter!
http://www.twitter.com/jodywatley
Facebook:
http://www.facebook.com/jodywatleyofficial
Official SHALAMAR:
http://www.shalamarofficial.com