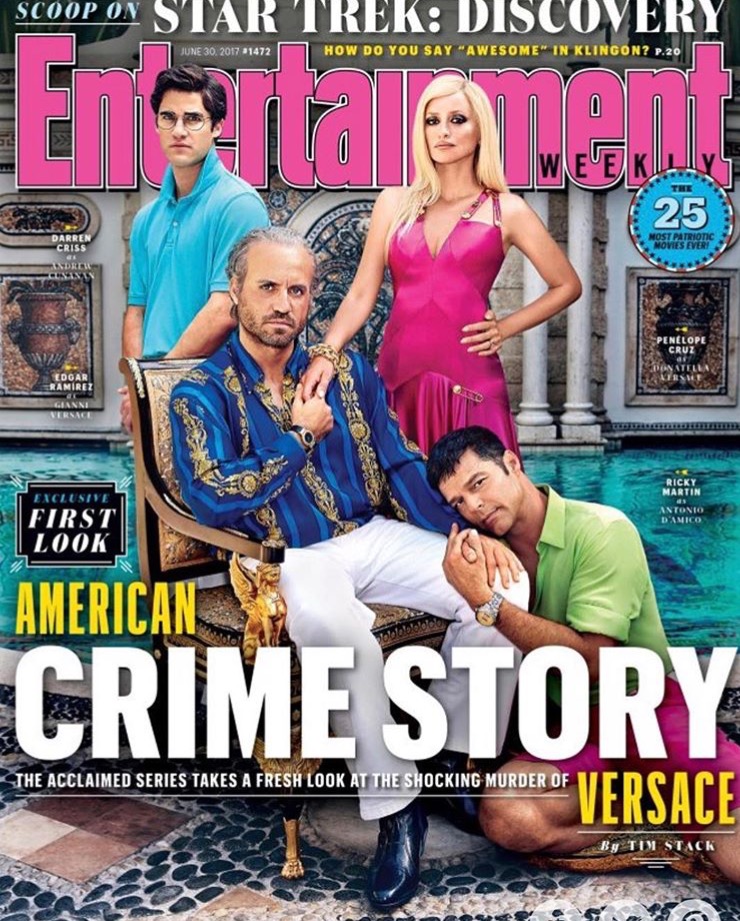 Versace: American Crime Story, FX's third installment of the Ryan Murphy series will star Ricky Martin as Antonio D'Amico, the partner of Gianni Versace. Variety reports "production begins later this month. Martin joins a cast that includes Édgar Rarmirez as Versace, Penélope Cruz as his sister Donatella and Darren Criss as serial killer Andrew Cunanan." Titillating entertainment for some. But for me, it is a haunting memory…
It was late spring 1997,  I had just completed my junior year at SUNY Oswego (a quiet college town nestled on the shore of Lake Ontario in Central New York). I was back home in Brooklyn  for break. It was a beautiful day. Feeling bored, I jumped on the train and headed to the West Village to do some shopping and cruising. Glad to be back in civilization – I spent the day walking the streets. I strolled over to the Christopher Street pier to take in the sun and the sights – cute boys were everywhere.  After sunset, I headed towards 7th Ave to catch the train home. As I walked down the subway stairs, I noticed a wanted poster; a suspected gay spree killer was on the loose. I stopped dead in my tracks and took a mental note.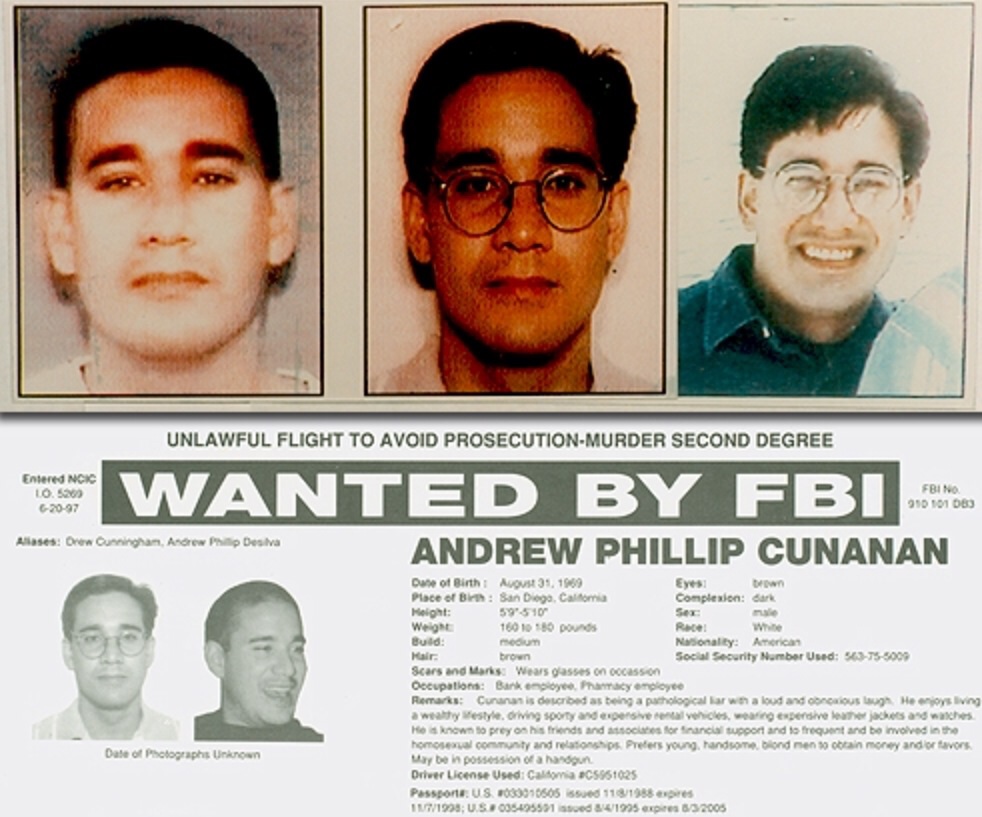 When I arrived home, I called my best friend Leslie and told her about my day and the creepy poster. She said "not to worry about it" and "that I wouldn't be going to the type of places where someone like that would be lurking." That night, I turned on the local news and there was a report about the man on the poster.  His name was Andrew Cunanan. Cunanan was wanted for several murders across the country.  One of his victims, architect David Madson was found rolled up in a rug with a gunshot wound to his head.  Cunanan made his way to Chicago where he took his next victim. The authorities suspected he would perhaps flee to New York City where he could easily blend into the large gay community.
The next week, I desperately needed a night out.  I asked Leslie to meet me at a gay sports bar in Chelsea called Champs.  When I arrived, the bar was somewhat empty but filled up as it got closer to midnight. Leslie was late and my beer was getting warm. I spotted a handsome guy standing near the dance floor, I smiled.  I couldn't help thinking he looked familiar but could not place him. When he smiled back, I approached and introduced myself. I offered to buy him a beer, he said "Yes." I don't remember which brand but I think it was a Bud Lite. His name was Andrew, he was in town visiting from "Chicago." He was an "architect" which I thought was impressive.
We made small talk about going out and where the hot spots were. He mentioned something about partying.  I told him I was a responsible kid and needed to function. Then things got weird, he said something odd, he said "Well, I don't need to function."  This struck me as bizarre. I thought, how could someone not function if they were a successful architect?
He then said, "I'm heading over to Twilo" which was notorious for its druggie raves. I told him I was going to stay behind to wait for my friend. We shook hands and he left. When Leslie arrived, we danced the night away. Leslie offered me a ride home. In the car, I told her about my encounter with Andrew and how there something was extremely off about this guy.
As the weeks passes, I forgot about that night, the wanted poster and the weirdo. It was another beautiful day, I woke up late and went down to the kitchen to eat breakfast. There was a copy of the Daily News on the table. Gianni Versace had been murdered. He went for a morning walk to pick up a newspaper and was gunned down in front of his Miami mansion.  I flipped to the story – to find a picture of the suspect. Now, I would recognize him. The hairs on the back of my neck stood up as a chill covered my entire body. I looked at his name – it was Andrew. I told my Mom but I'm not sure she believed me. I grabbed the paper and ran upstairs. I read the rest of the article and nearly fainted.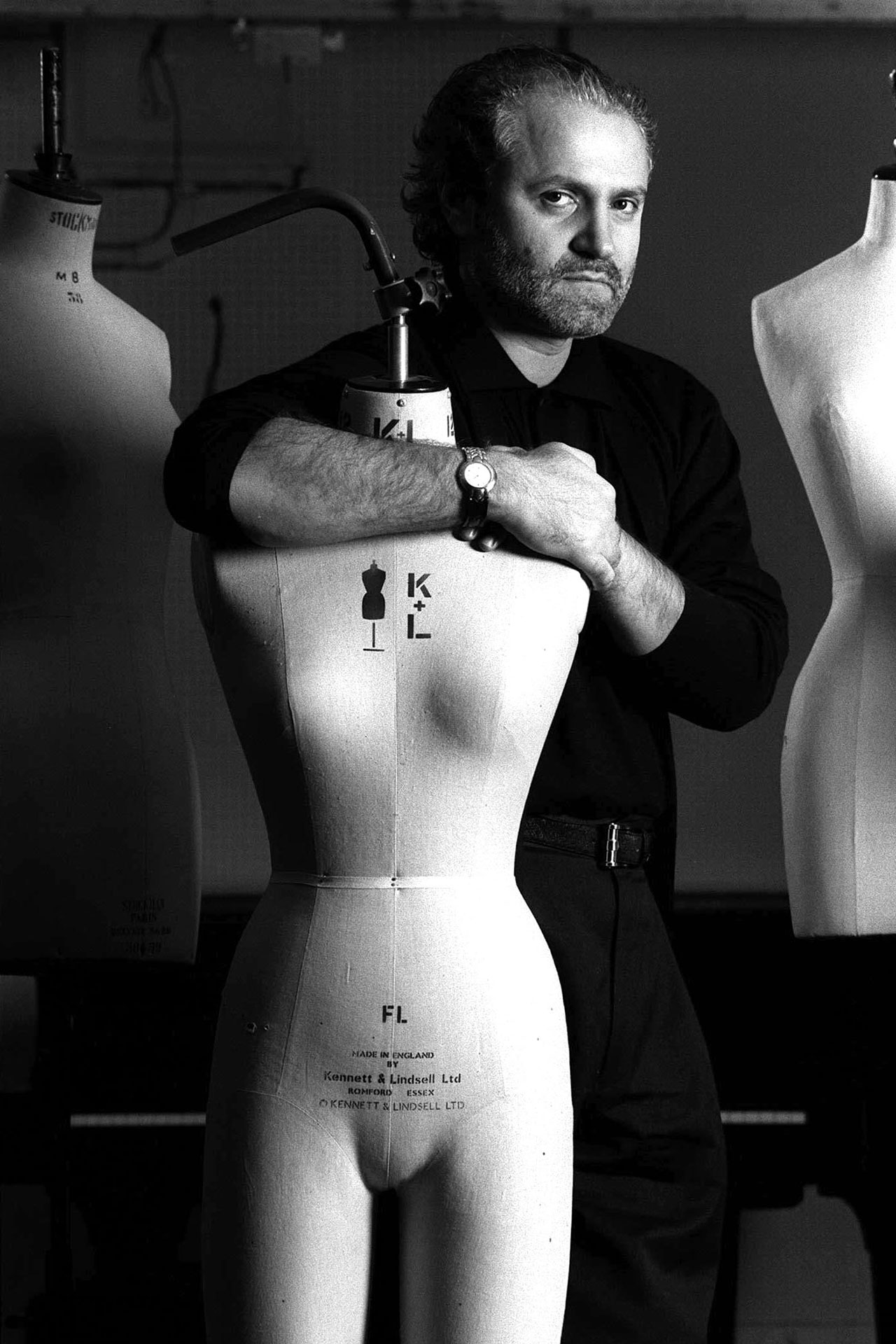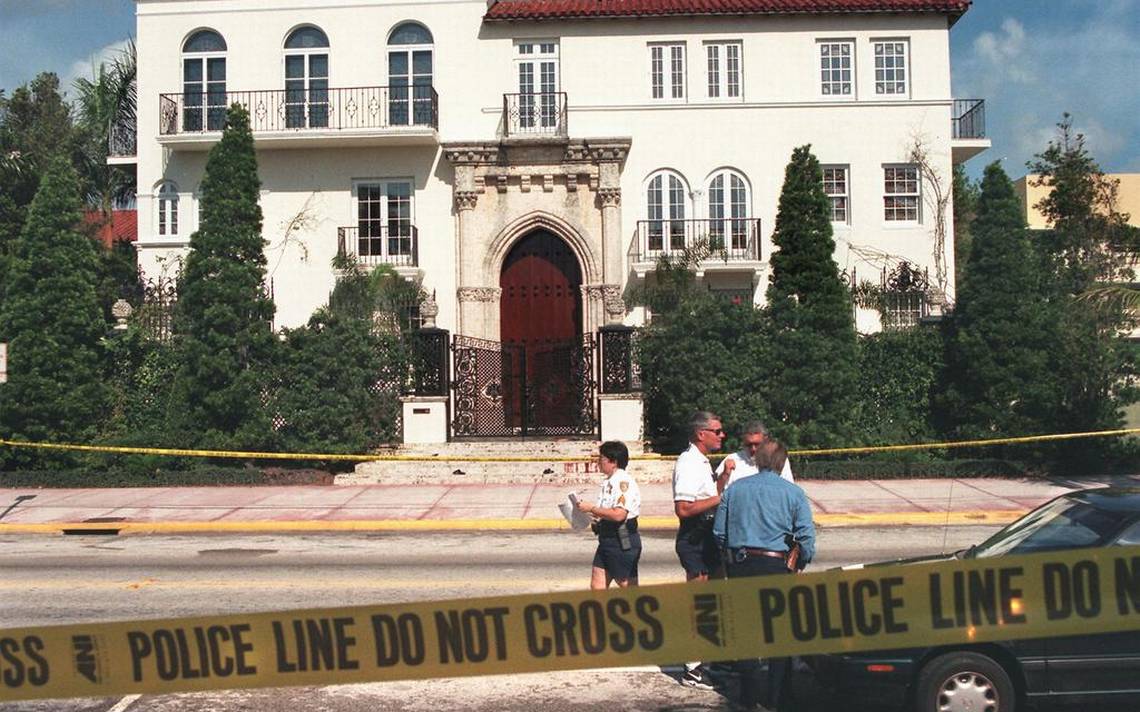 Andrew Cunanan would spend 8 days on the run before he took his own life in a show down with police on a houseboat where he had been squatting. Although, Cunanan was dead…I called the crime show America's Most Wanted.  If anything, I hoped to help establish a timeline. As it turns out, he spent time in New York around the time he murdered victim number four, New Jersey caretaker William Reese. Police had linked him to hotel receipts…Cunanan had been staying at the West Side Club; a gay sex club where you could rent cheap private rooms. Thank God, I didn't leave with him. I was terrified.
The following spring, I graduated college.  By fall,  I was working as an Executive Assistant at USA Network. It was fashion week and I was in my early 20's. Meaning, I could go out on a week night and be perfectly fine the next day. I decided to go to Splash, a famous gay bar around the corner from where I had met Andrew. I had several drinks and got caught up in the music….the next thing I knew Donatella Versace walked in with an entourage of exotic gay men.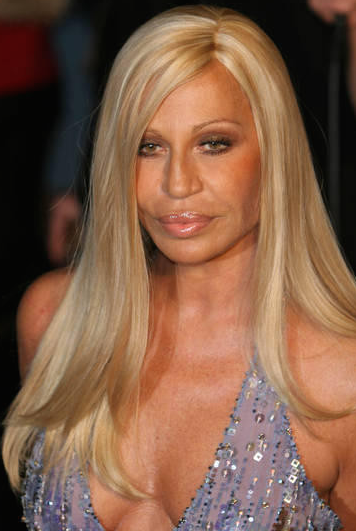 At this point, I was pretty drunk and joined Donatella and her gays on the dance floor. My moves must have caught her attention….she pulled me into the circle formed around her.  As she threw her straw-like blonde hair in my face, we engaged in a dance off to Whitney Houston's Your Love is My Love. After a while, Donatella and entourage left the club. I wished I could have jumped in the limo with her and drive off into the night as well. Instead, I was back at my desk in the morning telling co-workers about my night.  I felt dirty knowing I bought the man who murdered her brother a beer. It was surreal to say the least.
Fast forward to around 2005. I was sitting by a fire place in the lobby at the Four Seasons in Jackson Hole, Wyoming. I was there for a sales conference when I worked at Glamour Magazine.  The Chicago Sales Rep Kurt DeMars randomly started talking about Andrew.  Turns out, they knew eachother. In fact, Andrew would use his name as an alias while on the run. Once again, the hairs on the back of my neck stood up. Somehow, I was connected in a small way to this horrific story.  An eerie coincidence.
When I think back and realize what could have happened. If I had made a different decision, I could have been murdered too. Luckily, I trusted my intuition.
Versace: American Crime Story is set to  premiere on FX  in 2018 – thankful not be part of the plot.