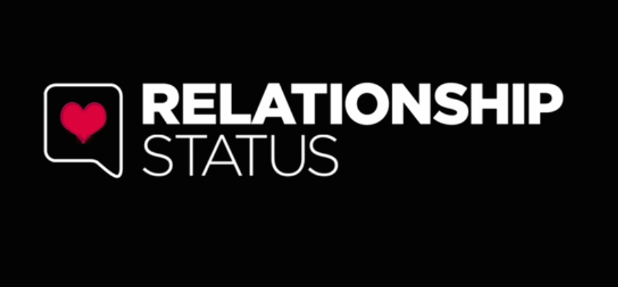 Dating in the digital age can be downright dreadful. I recently set up a Tinder profile in hopes of finding more relationship oriented guys than the ones trolling Scruff and Grindr. After hundreds of swipes and likes, my best match was already in a relationship with my former real estate agent. WTF.
Relationship Status, an 11 episode digital series available on Verizon's go90 app from executive producers James Frey and Milo Ventimiglia, tackles the subject head on. It follows 30 guys and girls in New York and Los Angeles navigating through love and friendship – all told though the lens of social media. Gilmore Girls and Heroes hottie Ventimiglia stars as "Jack" a light hearted, fun gay bartender.
I met Milo while working background on the show. I found myself blushing while chatting briefly near the craft service table. To me, it was love at first sight. Milo featured me in a scene and gave positive feedback on my reactions.
After a long day of dancing in a simulated gay club, I checked one of my social accounts and noticed a guy who resembled Ventimiglia checked out my profile. I wondered if this was a case of life imitating art or just wishful thinking? My imagination ran wild. The experience inspired me to start writing a screenplay about a straight actor who in research for his role hooks up with an over eager extra via a sex app.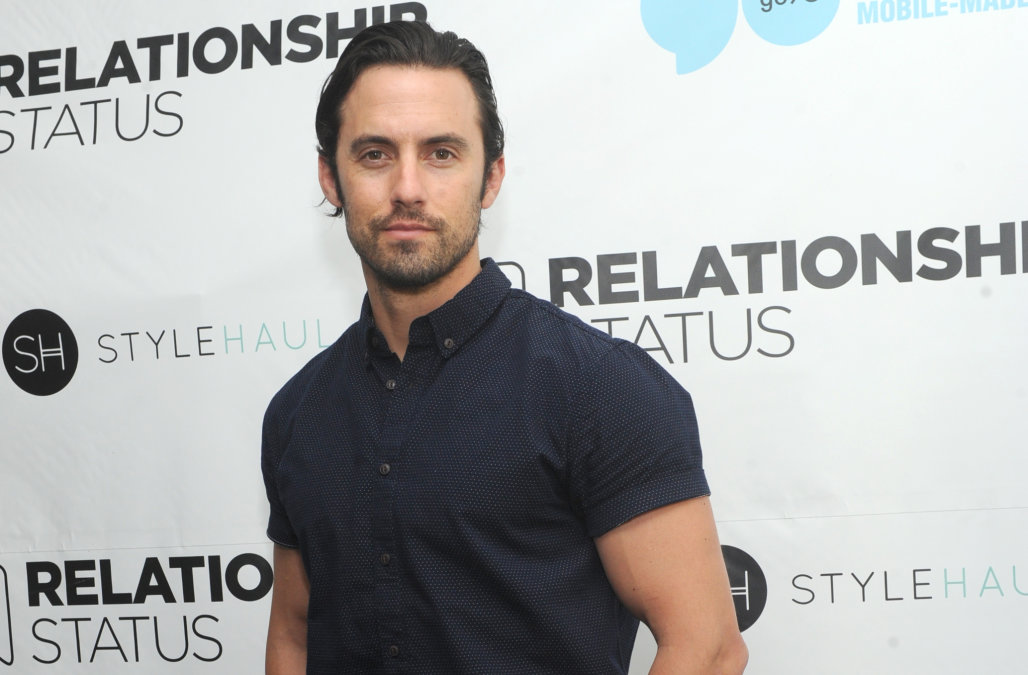 In good fun, I tweeted Milo a picture of his character "Jack" remarking how hot he is. Here's the problem, I mistakenly called him "Jake"  – the doppelgänger I chatted with online! A case of mistaken identity. How embarrassing. But this is Hollywood, who can tell what is real? Good thing Milo has a sense of humor.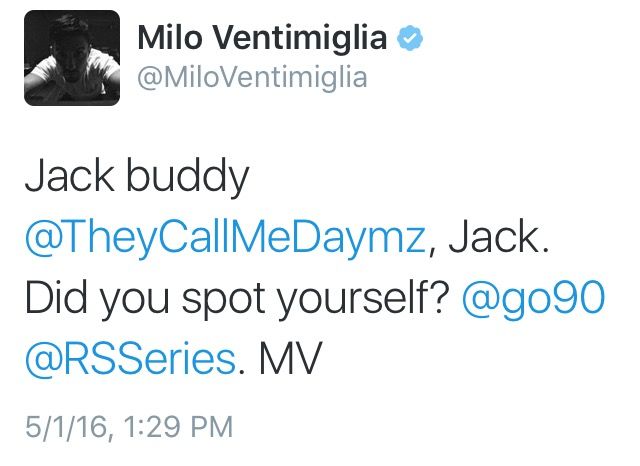 Make sure to check out this funny, smart and relevant show. If you watch it in slow motion you just might spot me too.  As for my dating life, my Relationship Status remains the same – SINGLE!
Relationship Status premiered last week on StyleHaul's YouTube channel. Additional episodes are streaming on Verizon's go90 app now.
Later this year, Ventimiglia returns to Gilmore Girls for its Netflix reboot.