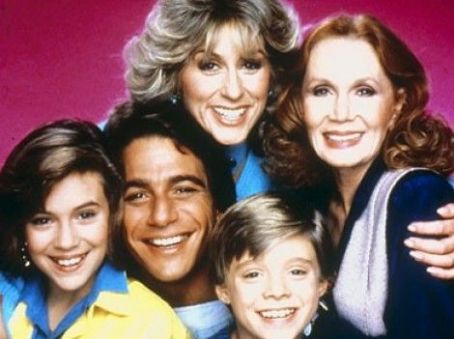 Actor Danny Pintauro  is best known for playing the adorable Jonathan Bower on the 80s sitcom "Who's the Boss?" which ran  from 1984 to 1992.  Danny came out as gay in an 1997 National Enquirer interview; the same year as Ellen DeGeneres. But due to his struggle with crystal meth addiction, feels he "missed the opportunity to become a beacon of light" as revealed on Saturday's episode of Oprah: Where Are They Now?  Danny announced he is HIV-positive, a secret harbored for 12yrs.
It is a new day and Danny is now living his truth. He is launching a campaign to raise awareness about the problem in the gay community and hopes to vanish the stigma associated with the disease. His mission doesn't end there, Danny is also speaking out against the use of "dating" apps like Tinder and Grindr which are used by many to engage in casual sex and to score drugs.
Since the announcement, Danny has received support by fans; his followers on Twitter nearly doubled. "Who's The Boss?" co-stars Judith Light and Alyssa Milano have also rallied behind him.
Watch "The Talk" guest co-host Alyssa Milano weigh in on her former co-stars revelation.
Follow Danny (Twitter: @dannypinauro) on his inspirational journey to educate and enlighten others.  Check out his latest heart-felt blog post here https://medium.com/@dannypintauro/scratching-the-surface-2154629dd52c Thanks Danny for sharing your story!