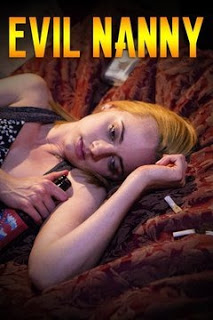 The camp thriller Evil Nanny directed by Jared Cohn is good fun with plenty of roll your eyes, shake your head and laugh out loud moments.  And I got to appear in a scene! What's not to love?
When working parents Tim and Fay Tripp (Matthew Pohlkamp and Nicole Sterling) move into Fay's grandmother's very old but charming home they decide to hire a nanny to help with their young son and new born baby.  They only need someone part-time, so they offer room and board as a way to entice prospective hires.
"Jen" replies to the ad and meets Tim and Fay for coffee.  "Jen" has a  past – the only thing we know about her is that she burnt a house down, died her hair and assumed the identity of a picture perfect girl next door. The Tripp's are dazzled and offer her the gig. Before you know it, "Jen" is rearranging furniture and causing waves within the home and couples marriage.
"Jen" convincingly played by Lindsay Elston turns out to be a true nightmare in every sense of the word. After the couple throw a party, "Jen" drinks her face off.  She nearly kills the baby by leaving it in the bathtub while sleeping off a hangover. Clearly, grounds for firing. "Jen" is no dummy and knows her tenants rights. This crazy bitch isn't going anywhere soon. Sex, drugs, loud music, wild partries and murder. Evil Nanny delivers it all.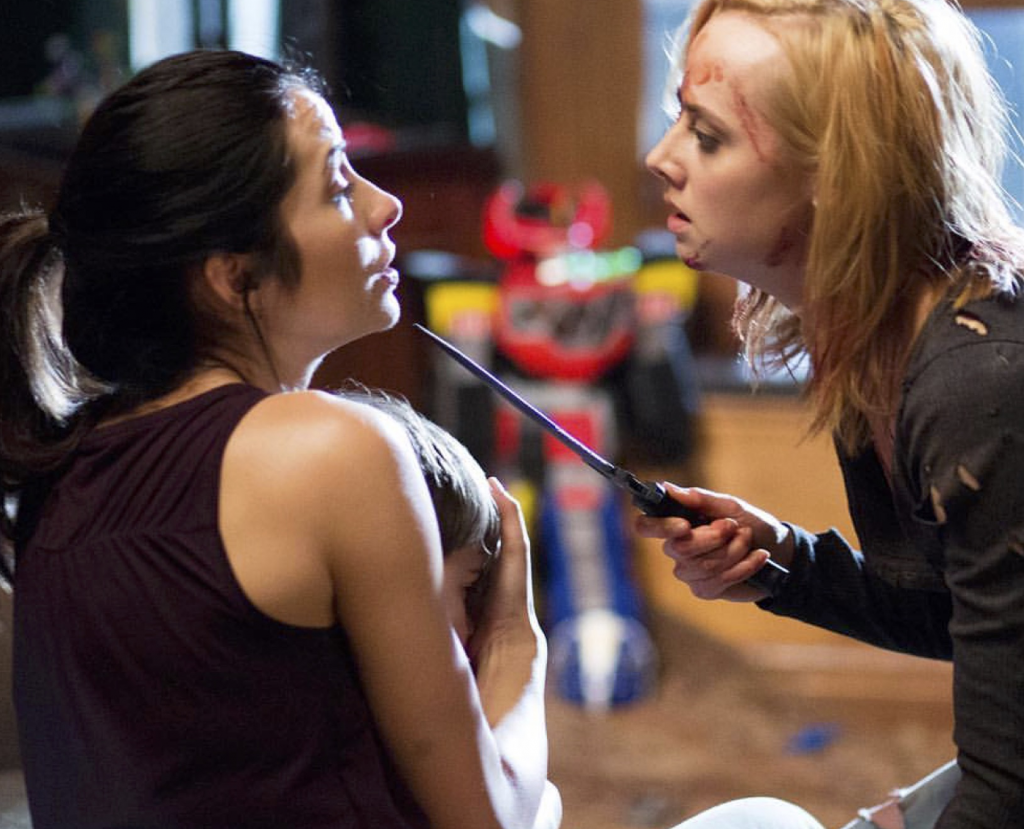 This summer, I got to work on Evil Nanny. It was an early morning call in DTLA, somewhere near the warehouse district. I got lost but eventually found my way.  With my wardrobe options packed in my garment bag, I entered the studio.  The studio looked like something out of a horror movie itself; in desperate need of a renovation.
I was hired to portray a library clerk. I put on my eyeglasses and slipped into character. Before the cameras rolled, I was placed behind the desk with a computer. It was hot as hell and smoke was being used to create effect.
While checking out books, I got to watch Fay trying to dig up dirt on her unwanted house guest. It was a blast. Look for my cameo around 16 minutes in. Hopefully, my next film role will be bigger. Evil Nanny 2?
Evil Nanny is now showing on Lifetime Movie Network.  Check it out! http://www.mylifetime.com/movies/evil-nanny