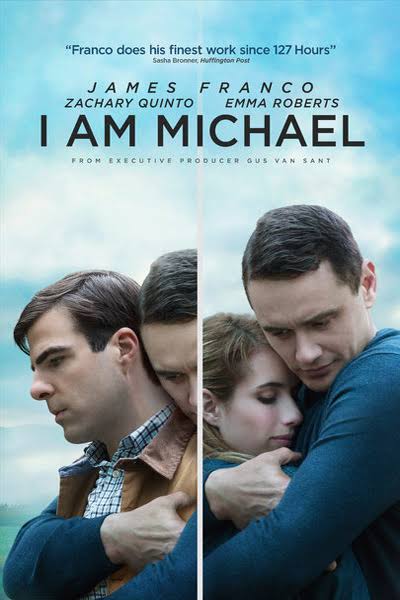 "I Am Michael"  directed by Justin Kelly and Executive Produced by Gus Van Sant filmed in 2015 made the rounds on the film festival circuit winning rave reviews at Sundance. Two years later, the film earned a distribution deal.  The true story based on Michael Glatze, a former LGBT advocate and San-Francisco based editor of the gay magazine XY, abandons his "homosexual" lifestyle to become a Christian pastor.
We  hear stories about men living heterosexual lifestyles who engage in DL activities or leave their families for the same sex. But rarely to do we see the flip side. James Franco plays Michael with ease. His performance as a gay man in a relationship who enjoys partying and threesomes is comfortably effortless.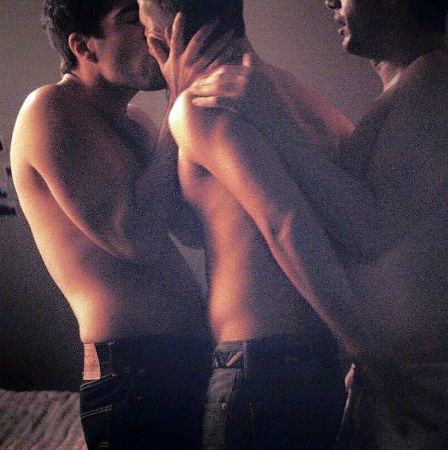 Franco's partner played by Zachary Quinto  is his support system and biggest cheerleader. However,  Michael is never satisfied. He seems to want more out of life and has a deep desire to help gay youth on a grad level. He wants to change the world.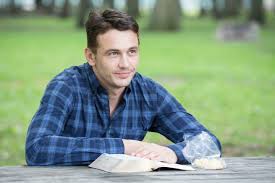 Michael is neurotic often having panic attacks. He lives in constant fear  he will die of a heart attack. Due to a health scare, Michael turns to prayer. One is left  to assume he thinks God saved him. Michael becomes obsessed with reading the bible. He seems lost; you can see it in his eyes.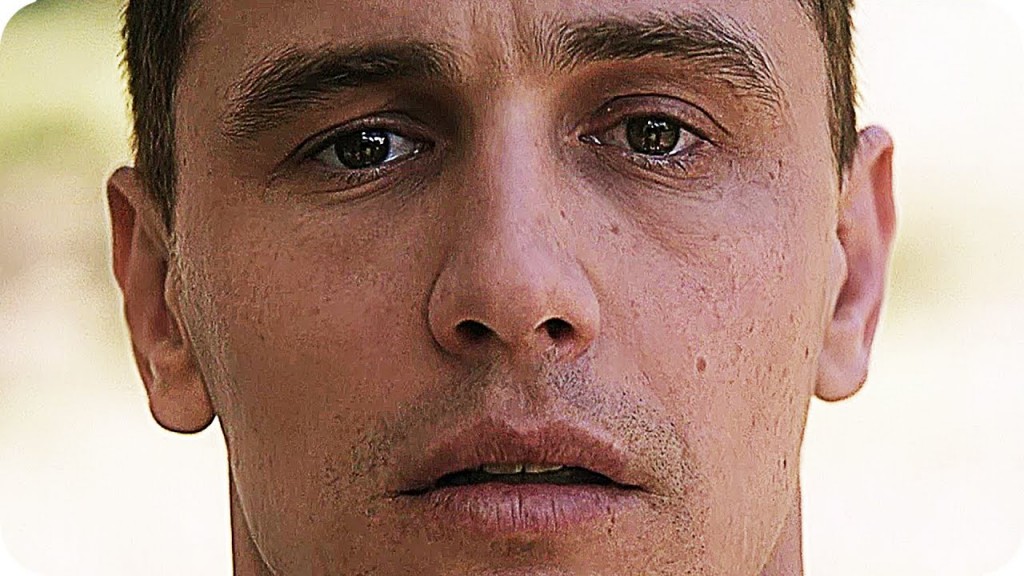 As Michael rejects his former life, he is deeply conflicted with feelings of lust for other men. That doesn't stop him from marrying a fellow bible student played by Emma Roberts. She accepts  him and his past. Their chemistry feels awkward, somewhat forced.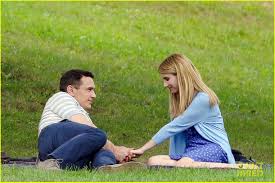 I don't know if Michael truly becomes "heterosexual" – the point being it doesn't matter. "I Am Michael" is about removing labels and  self discovery.  A topic Franco embraces with delight.
"I Am Michael" is showing in select theaters and is available on iTunes and OnDemand.