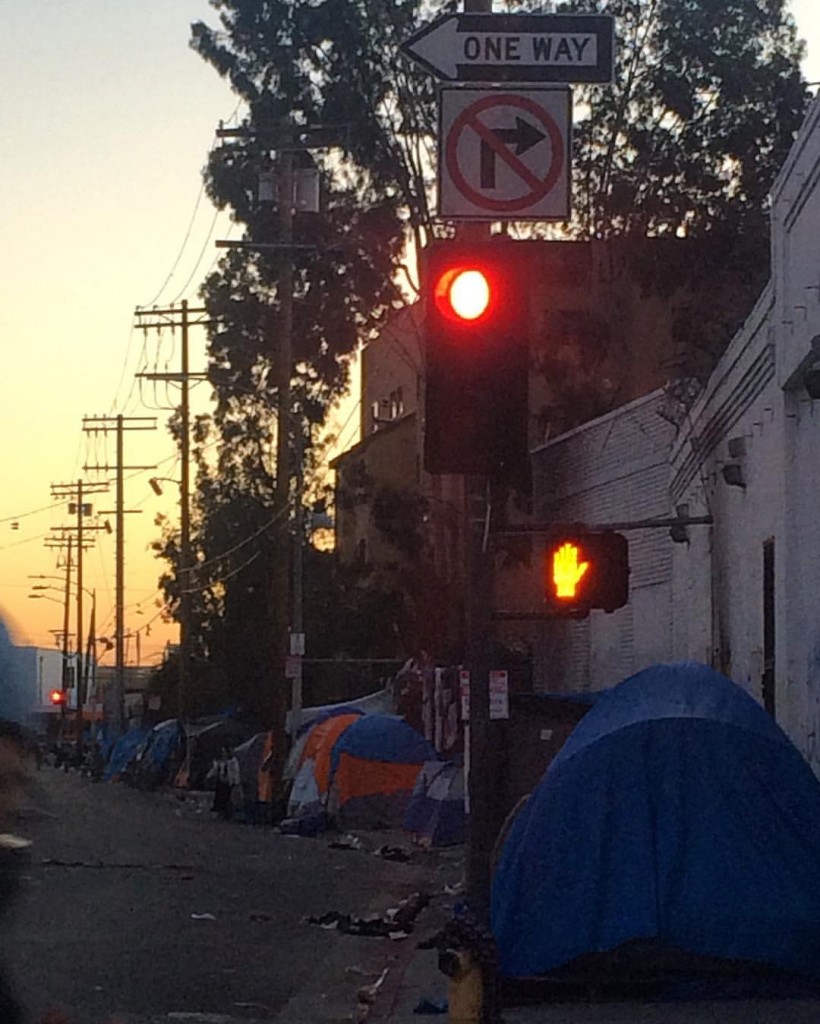 A sea of tents line the streets of Skid Row. 
It's been one week since I volunteered at the 3rd Annual Skid Row Carnival of Love.  I spent the day  filled with joy and tears. I was happy to help but seeing people living on the edge was truly heartbreaking.
As a personal guide, I met Tony.  A thoughtful young man who was more concerned about picking up clothing donations  for his girlfriend than for himself. After filling up four bags of clothes, Tony stopped to get his feet washed, signed up for health insurance and saw a doctor for the first time in months (just one of many essential services offered).  Afterwards, as Tony enjoyed a barbecued meal, we sat down and talked about life.  Seeing his bright smile throughout the day warmed my heart.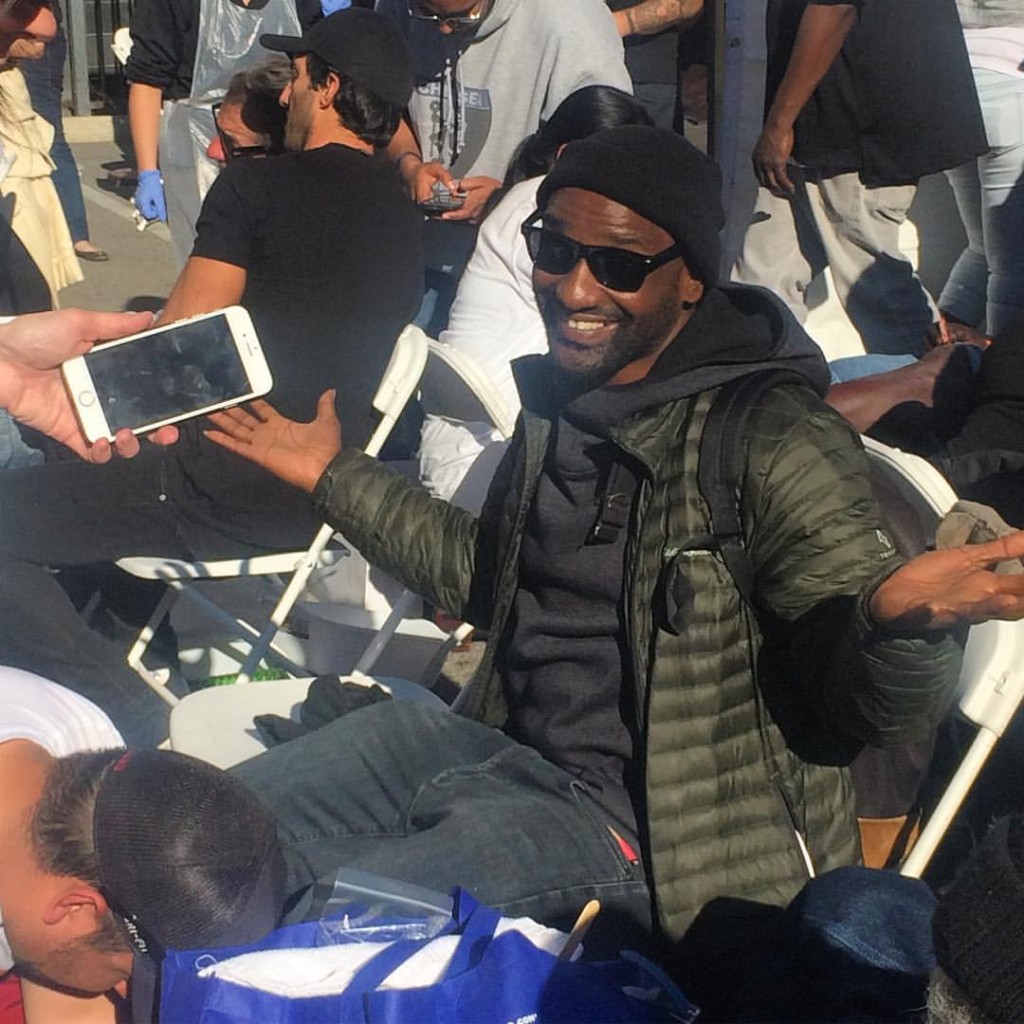 Tony getting the VIP treatment. 
I was also  reminded of my own struggles. I am fortunate enough to have an apartment, food, friends and a family that supports me. However without that support, I wouldn't be able to afford the high cost of living.  Since relocating to Los Angeles, it's been hard to find work. I have a college education and a solid resume and but am not being called for interviews. Which makes me wonder how are people living in tents supposed to get ahead? I don't have the answer. But I do know, last Saturday, a beacon of light shined down on a community in much need.
Extra special thanks to Jane The Virgin star, Justin Baldoni and his team at Wayfarer Entertainment (along with their sponsors) for putting on such an incredible event!  As people danced in the street with smiles, Tony looked at me and said "I wish everyday could be like this." I couldn't agree more. 🙂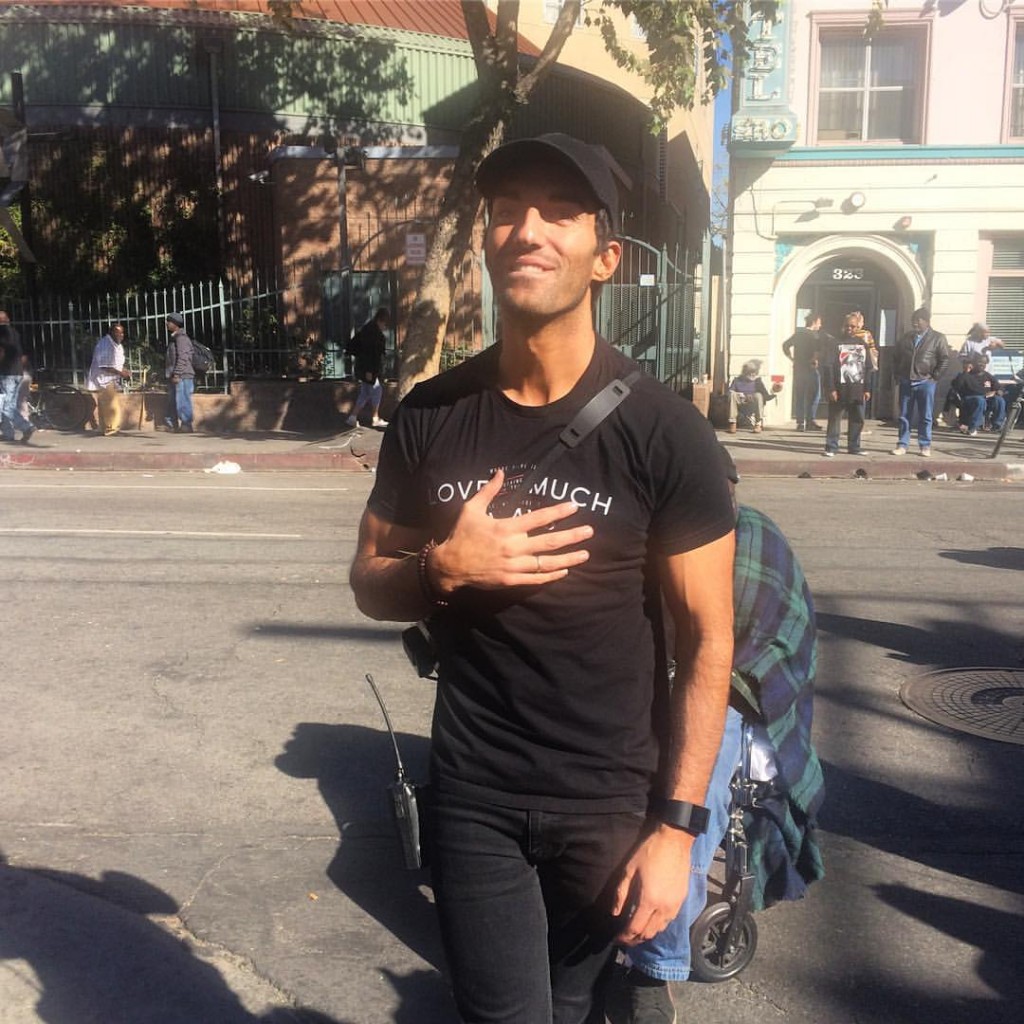 Justin Baldoni expresses thanks with hand over heart. http://wearewayfarer.com